We are very proud of the highly trained and committed multidisciplinary team at Pathways School. The team consists of Behaviour Analysists, Teachers, ABA Tutors, Occupational Therapist and Speech and Language Therapist. Pathways School provides 1:1 support to all students. All of our staff are trained in ABA, PBS and Team Teach.
We have monthly visits from an external ABA/PBS specialist for staff training. Our staff and governors share a common: to help our students live their best lives.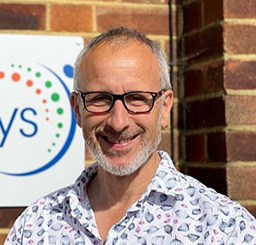 Headteacher
Hello, I'm Neil, Headteacher.  
I've been involved in education for 30 years in schools of a wide range of types: maintained and independent, mainstream and specialist settings.  I love learning and I'm incredibly curious about people and how they interact with each other.  My greatest professional passion is in supporting the most vulnerable children in our communities and is why I am most proud to be a part of the Pathways School Team.  Outside school I love to sail, play boardgames and I am a fan of Leyton Orient FC.
Behaviour Analyst and Qualified Teacher
I am Federica and I am the Behaviour Analyst at Pathways School.
In this amazing journey I will support all our pupils to grow and flourish. Preparing them to become independent young people, ready for the world outside. People know me to be a very empathetic and enthusiastic person.  Also, I love food very much, especially as I am Italian!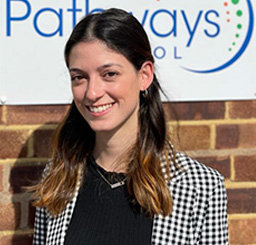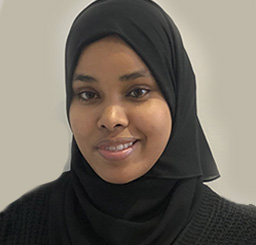 Senior ABA Tutor
Hi, I'm Samira. I've been working with children and young people with SEN for eight years. I have a lot of patience and excellent understanding of child development and intervention strategies to aid learning. I love creating positive experiences to improve the quality of life of my students. I believe in the importance of using different techniques of communication, building trust, engaging them in meaningful ways and creating a safe and supportive environment. I am currently doing a degree in psychology which I believe will enhance my practical experience and develop my understanding and skills further.
ABA Tutor
I'm Nimo and I'm an ABA tutor at Pathways school. I have recently started my career in ABA and have already seen a huge impact in the pupils' quality of life. My passion for my role here at Pathways is undeniable and nothing is more important than the laughter, progress and friendship that we all share.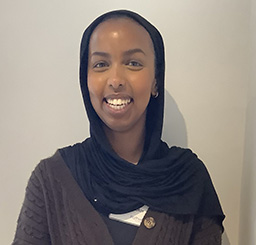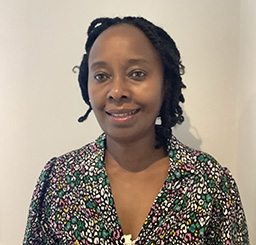 ABA Tutor
My name is Flavia T and I have been involved in supporting teaching and learning to children and young people with SEN and complex needs for more than 10 years. It's an incredibly rewarding experience and a privilege when I see learners that I have supported achieve their goals despite all the challenges they may be going through. I like making people feel valued. When I am not working, I love cooking and listening to LBC radio for current affairs.
ABA Tutor
My name is Louise. I am patient, adaptable and determined. I actively listen and engage in what is being said to me. I love to read and am reliable and punctual. I love working with children with autism because of their uniqueness and am passionate about helping them succeed. I realised this when I was working with a child with autism in a mainstream school. I was able to build a rapport and a bond, and enjoyed seeing him making progress and achieving goals.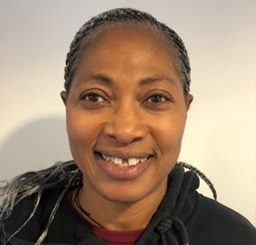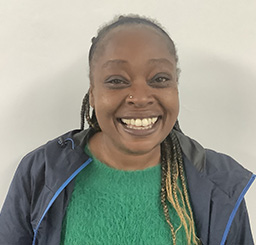 ABA Tutor
I am Pearleen and I have supported children who have additional educational needs for 12 years.  Having this experience and knowledge helps me to support the children at Pathways School to achieve their potential.  To help me unwind I like to cook and to have family time.
ABA Tutor
Hello, my name is Kwame.  Originally my work with children began in 2017 where I started out as a play worker on various adventure playgrounds across Islington.  I began working at a special needs school earlier this year in Swiss Cottage.  From that experience, I haven't looked back and now what better Pathway to be at but this one.   These children fill me with joy.  I love my job and the staff make me feel at home here.
Occupational Therapist
Hello, my name is Erick and I work as an Occupational Therapist with children at Pathways School.  I love helping students learn meaningful skills so they can gain more independence in their lives. My friends describe me as self-motivated and passionate about what I do. During my leisure time, I enjoy playing football and running marathons.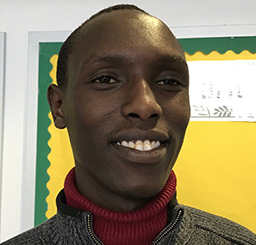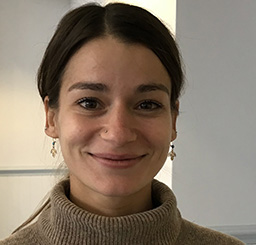 Speech and Language Therapist
Hi! I am Chrysa the Speech and Language Therapist at Pathways School. 
I am from Greece and I have experience working on Speech delay, articulation and phonological disorders, learning difficulties and autism. I relocated in the UK in 2019 and the past two years I have worked in an outstanding SEN school gaining experience in Autism which is my passion. Nothing is more important than seeing pupils laughing and progressing!!! I am trained in Makaton, PECS, vocabulary core boards, intensive interaction and BSL (Introduction). In my leisure time, I play volleyball and I love watching movies with friends.
The Governors of Pathways School are the trustees of Positive Behaviour Support for Learning (PBSL). PBSL is dedicated to improving the lives of children and young people with autism and learning disabilities through education, training, and advocacy. Please see www.positivebehaviour.org.uk for more information.
The Board of Governors consists of high-level professionals with a wide range of skill sets. The Board is responsible for the strategic development and oversight of the school.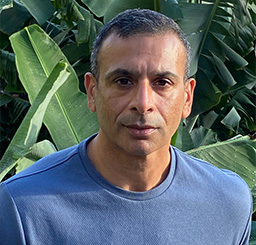 Fauzan is currently Director of the Solicitors Qualifying Examination (SQE). SQE is a new licensing exam for solicitors in England and Wales being developed by Kaplan on behalf of the Solicitors Regulatory Authority for launch in Autumn 2021. Fauzan was previously Director of Professional Standards at the Royal College of Psychiatrists, where he was leading a team of 64 staff members. He was responsible for the overall strategy, development, and delivery of the Professionals Standards Department activities including assessments, training, and formulating policy and regulatory frameworks. He has a proven track record of strong leadership, strategic planning and decision making, operations management, and change management.
Nick is a Board-Certified Behaviour Analyst with 22 years of experience using behavioural science to teach people the skills they need to get the life they want. He is the director of Barratt Behaviour
Change Consultancy, which specialises in setting-wide and individually focused Positive Behavioural Support, provides clinical supervision to other practitioners, and uses behavioural principles to enable people and organisations to achieve their goals.
He serves on the board of the UK Society for Behaviour Analysis and chairs the Applied Behaviour Analysis Forum, a London-based professionals' group he co-founded in 2008. Nick is a member of the Positive Behavioural Support Academy and contributed to the development of the Positive Behavioural Support Competence Framework.
In 2014, Nick co-authored a book with Baroness Sheila Hollins called Feeling Cross and Sorting it Out, which focuses on the interactional nature of challenging behaviour.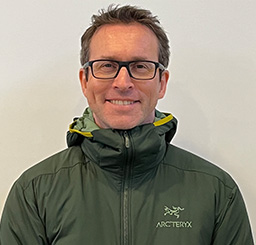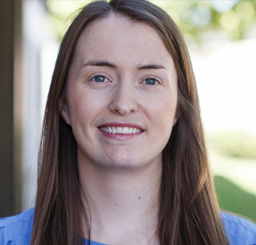 Ciara is a Doctoral-level Board Certified Behaviour Analyst (BCBA-D). She completed her PhD in Applied Behaviour Analysis at the National University of Ireland, Galway. She is currently a lecturer at the Tizard Centre, University of Kent, where she is Director of Studies for the MSc in Applied Behaviour Analysis and MSc in Positive Behaviour Support. She is also an external examiner for postgraduate psychology programmes at the University of South Wales.
Ciara has broad research interests relating the use of evidence-based behavioural approaches to improve quality of life for people with intellectual and developmental disabilities. She has a particular interest in skills teaching and supporting adolescents and adults with autism or learning disabilities. She is also passionate about staff and parent training and wellbeing. Ciara currently supervises several PhD and MSc students conducting research on related topics and has published a number of peer-reviewed journal articles within this area.
Amanda Williams held the post of CEO of national charity Child Autism UK (formerly called Peach) for 20 years. She has extensive knowledge of autism provision in the UK. She also served on the board of the UK-SBA as a board member elected by service users to represent their interests. Amanda is the author of a report, SENDIST: Challenge or Opportunity, which highlighted the problems families face accessing appropriate support for their children with autism.
Amanda has a long history in the not-for-profit sector and in public life in executive and non-executive roles. She has served on a variety of charity boards, and as a county councilor and non-executive director of a major acute hospital. Amanda is passionate about giving disadvantaged communities a voice and bringing services closer to the people that use and need them. She has core expertise in charity law, charity finance and governance, backed up by an entrepreneurial approach with solid experience in successful strategic planning, fundraising and operational management.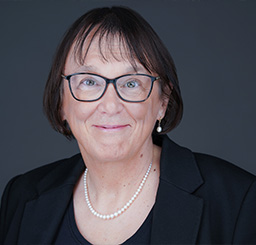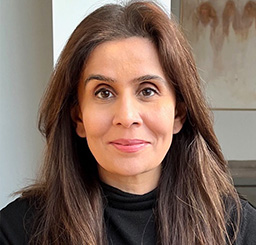 Saima recently completed her MSc in Applied Behaviour Analysis from University of Kent at Canterbury. She has a thirteen-year old child with autism. Prior to her son's diagnosis, she worked as an economic
development consultant. Saima has an MSc and B.A in Economics and experience in research and analysis, project management, and strategic planning.
David was the Headteacher at Snowflake School for Children with Autism for five years. Snowflake is an ABA school in London. Under David's leadership, Snowflake received an Outstanding rating by Ofsted. Prior to Snowflake, David served as Headteacher, Principal and Director in a range of special schools and children's homes in England and Wales. David wants to utilize his experience, knowledge, and skills to continue to help improve the standards of education and care, safeguard children and young people and to achieve improved outcomes for all.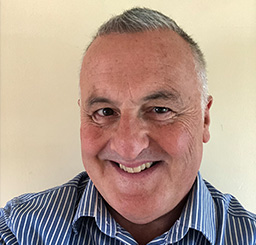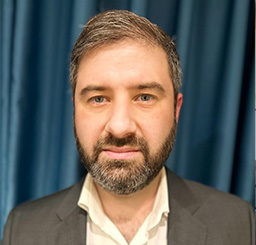 Mehmet is the Head of Finance at the Royal College of Psychiatrists. He has worked in the charity sector for over 16 years and brings a wide range of skills to the board. His core competencies include financial accounting and management, financial reporting and analysis, change management, project management, risk management, system implementation, and business unit leadership.
The Trustees hold quarterly board meetings, however, due to the pandemic, they have all been online. In addition to the formal quarterly board meetings, the trustees have regular discussions and provide input in all matters of charity management and the decisions regarding school-set up. All the discussions and decisions made by the trustees are recorded in minutes of the meetings.